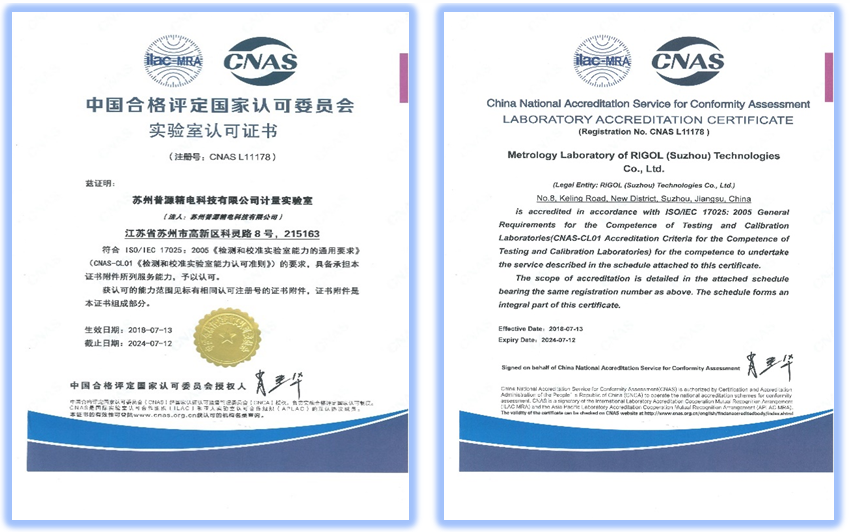 Factory certified calibration
We can provide the original factory calibration service by RIGOL's own calibration software, providing you with the same service as factory calibration process. You will also enjoy the device firmware update service during the calibration service.
We can also provide you with CNAS-approved measurement reports and services (some models) to avoid the trouble of third-party certification.We provide one-stop maintenance, calibration, and metering services.
Request Calibration Service