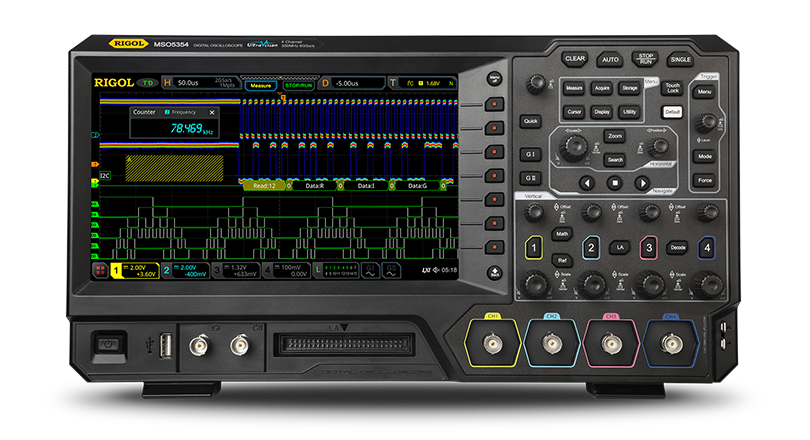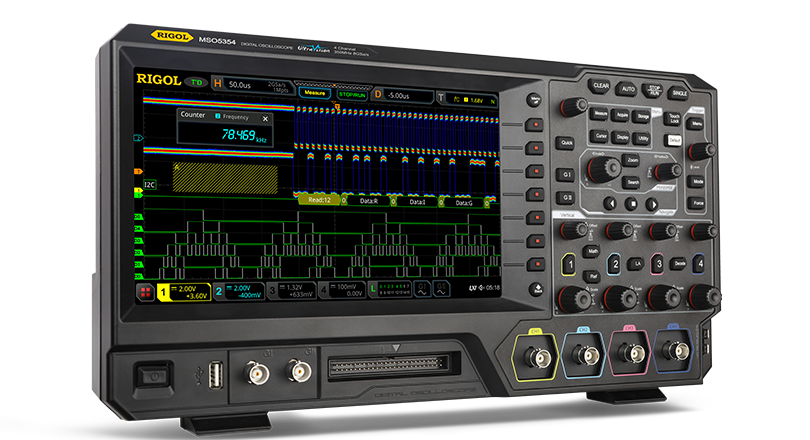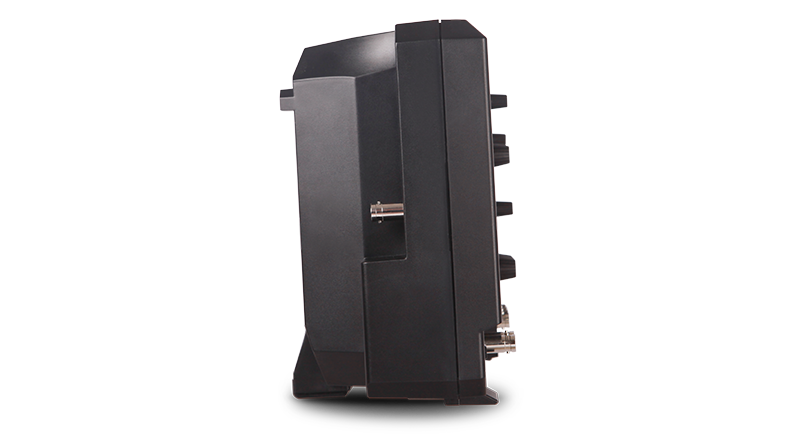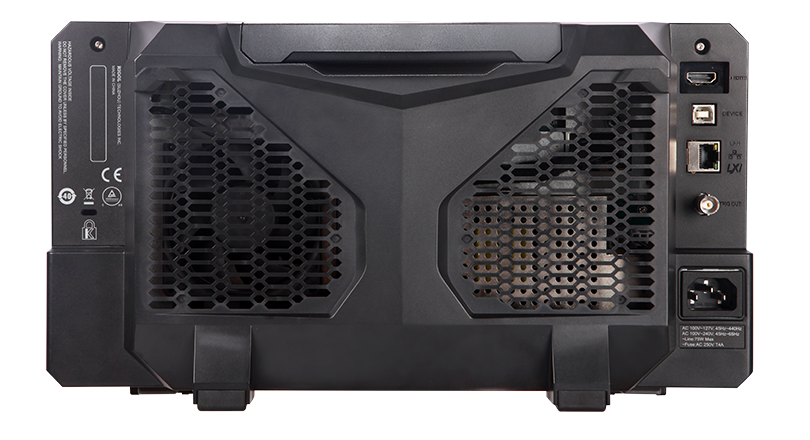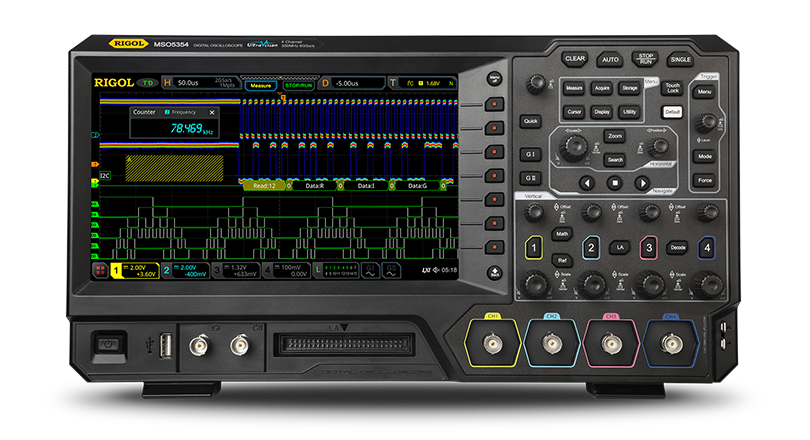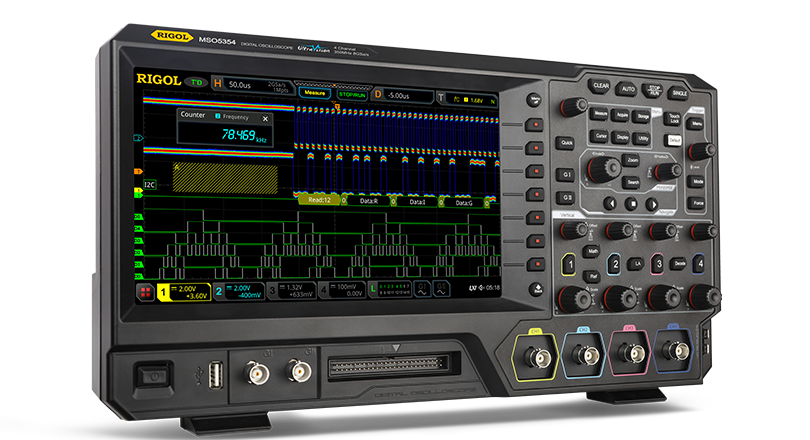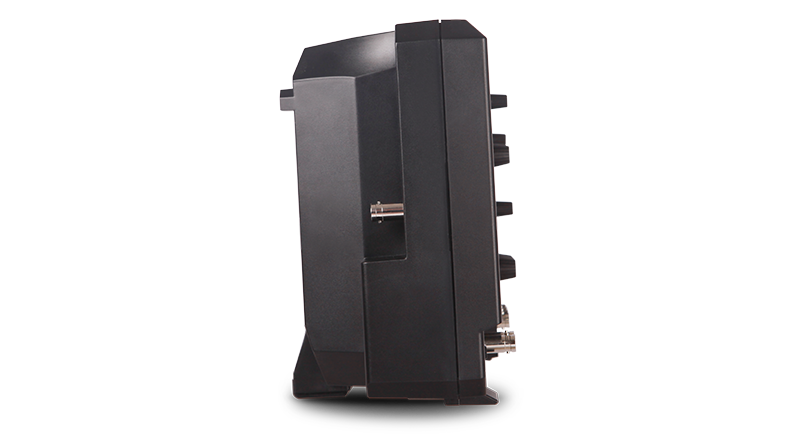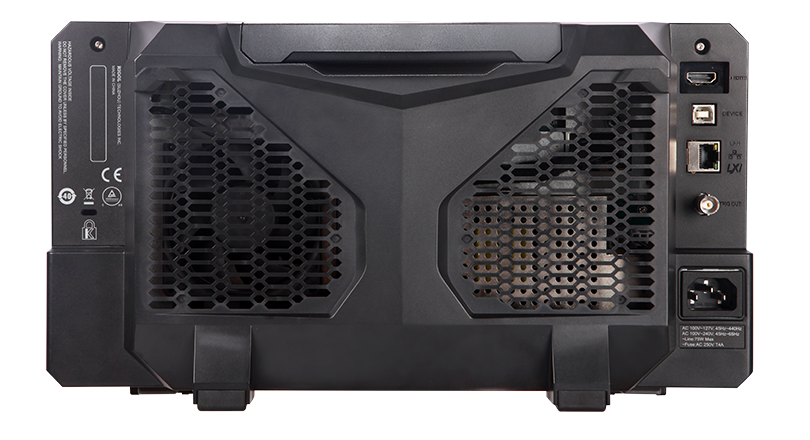 Digital Oscilloscope
MSO5000 Series
MSO5000 series digital oscilloscope is a high performance and economical digital oscilloscope based on the technology of RIGOL ultravision II generation.
200Mpts(opt.)
Memory Depth
500,000 wfms/s
Waveform Capture Rate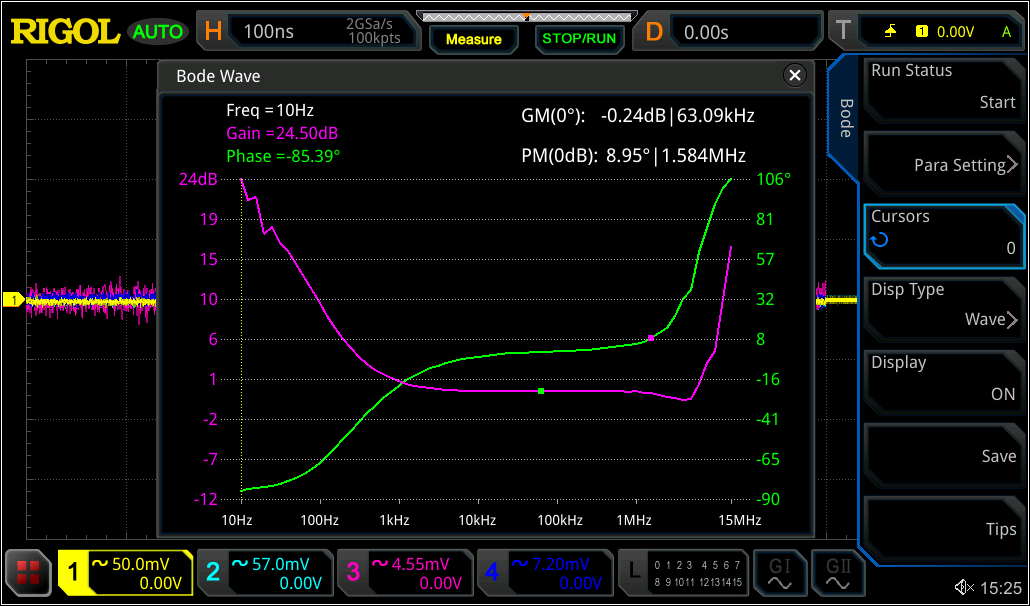 Bode Plot: Switching Power Supply Loop Analysis
The RIGOL MSO5000 Series Oscilloscope comes with a Bode plot function, which intuitively shows test curve and data. This can help engineers quickly determine system stability by analyzing parameters such as phase margin and gain margin.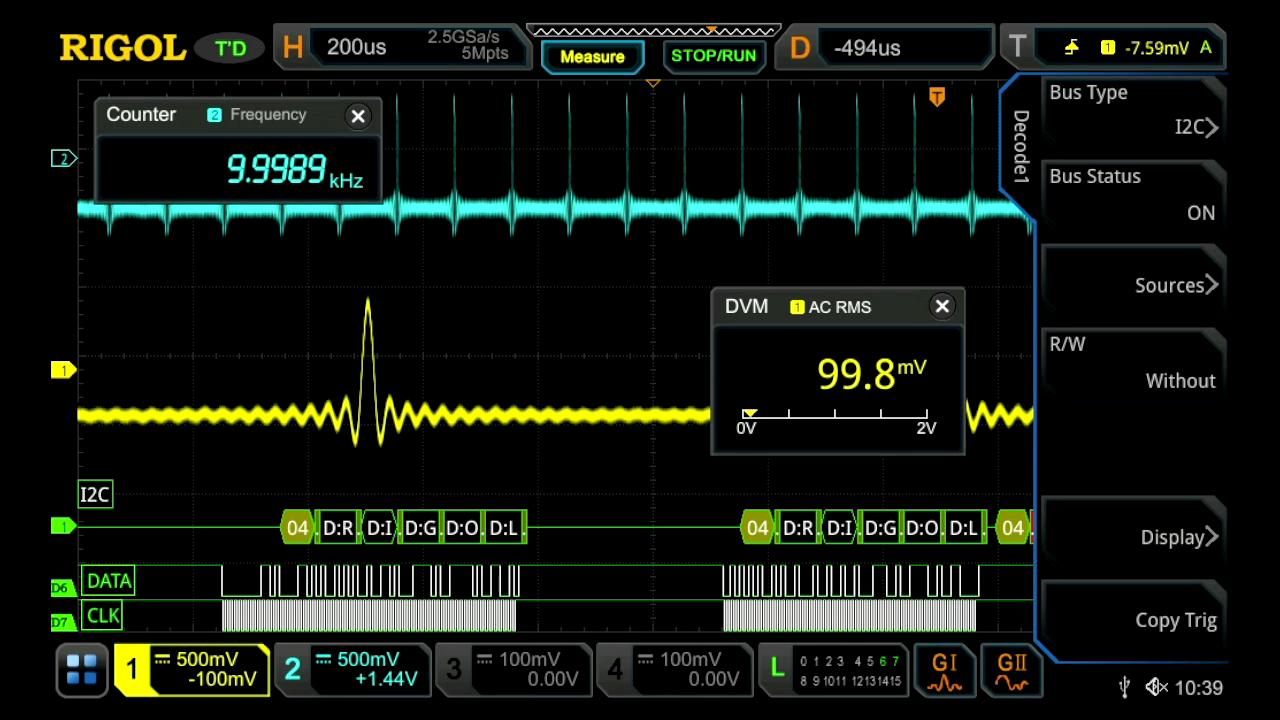 7 in 1 Product Design
It integrates 7 independent instruments, including an oscilloscope, a 16 channel logic analyzer, a spectrum analyzer, an arbitrary wave generator, a digital voltmeter, a high-precision frequency meter and accumulator, and a protocol analyzer.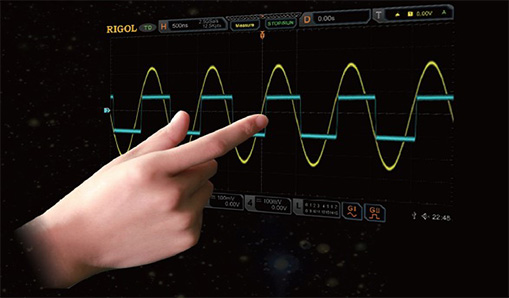 9 "multi Touch Capacitive Screen
9-inch multi touch capacitive screen, supporting a variety of gesture operations, providing users with the most optimized interaction experience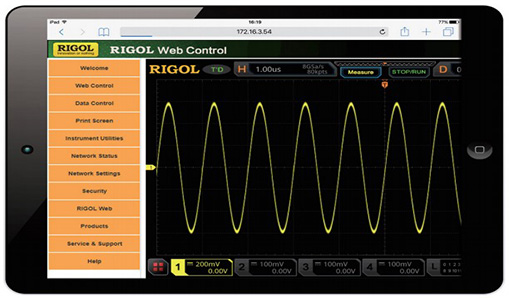 Convenient Web Control Remote Control
The user only needs to input the IP address of the oscilloscope in the address bar of the web browser, then he can open the web control control software and easily handle the remote control.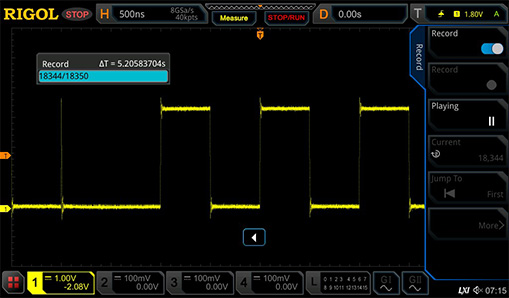 Support Up to 450000 Frames of Hardware Waveform Recording Analysis
The hardware waveform recording function adopts the segmented storage technology, which can selectively capture and store the user's concerned signal by setting the trigger conditions, and mark the time on the signal, which not only ensures the efficiency of acquisition, but also further expands the total time of waveform observation.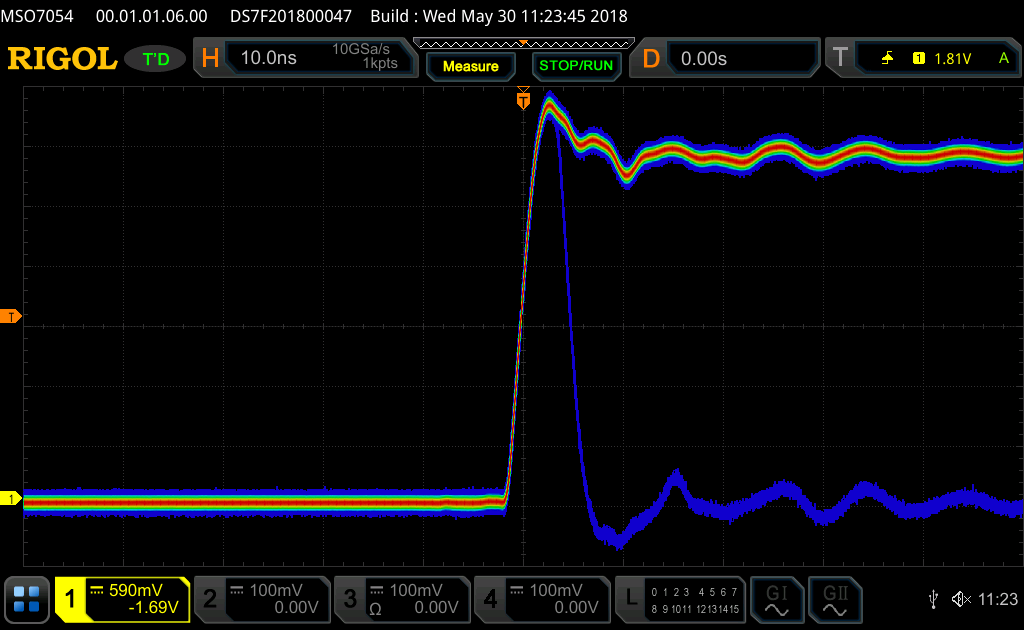 Waveform Capture Rate Up to 500000 Times Per Second
With a waveform capture rate of up to 500000 WFMS / s, the burr and other accidental events in the signal can be found quickly, which greatly improves the debugging efficiency of engineers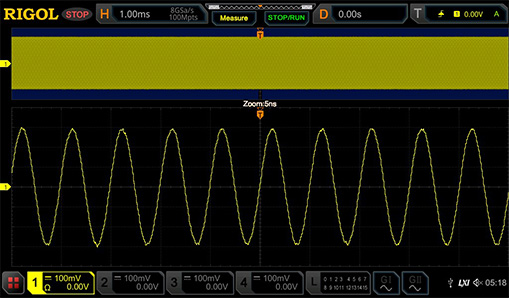 Super High Sampling Bandwidth Ratio
The mso5000 series provides a real-time sampling rate of up to 8 GSa / s at 350 MHz bandwidth, with a sampling bandwidth ratio of about 23 times, which makes it a leader in the oscilloscope products of the same level, and has an ultra long waveform storage depth of 200 mpts.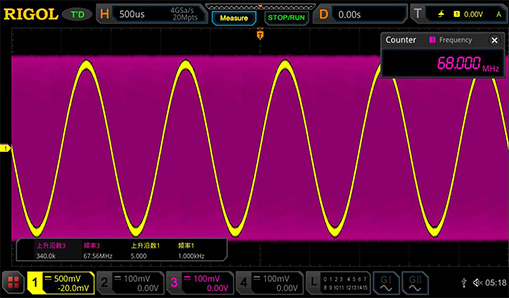 Full Memory Hardware Measurement
At the same time, observe and accurately measure the signals with large frequency difference between the two channels. The full memory hardware measurement can measure the accurate frequency value in the waveform with 340k rising edges
MODEL

BANDWIDTH

ANALOG CHANNELS

REAL-TIME SAMPLE RATE

MAX. MEMORY DEPTH

WAVEFORM CAPTURE RATE

DIGITAL CHANNELS

BUILT-IN SIGNAL SOURCE

PRICE

MSO5072

70MHz

2

8GSa/s

200Mpts(opt.)

500,000 wfms/s

16

25MHz, 2CH(opt.)

MSO5074

70MHz

4

8GSa/s

200Mpts(opt.)

500,000 wfms/s

16

25MHz, 2CH(opt.)

MSO5102

100MHz

2

8GSa/s

200Mpts(opt.)

500,000 wfms/s

16

25MHz, 2CH(opt.)

MSO5104

100MHz

4

8GSa/s

200Mpts(opt.)

500,000 wfms/s

16

25MHz, 2CH(opt.)

MSO5204

200MHz

4

8GSa/s

200Mpts(opt.)

500,000 wfms/s

16

25MHz, 2CH(opt.)

MSO5354

350MHz

4

8GSa/s

200Mpts(opt.)

500,000 wfms/s

16

25MHz, 2CH(opt.)

BANDWIDTH UPGRADE
MSO5000-BW0T1
70MHz upgrade to 100MHzBandwidth Upgrade options
MSO5000-BW0T2
70MHz upgrade to 200MHzBandwidth Upgrade options
MSO5000-BW0T3
70MHz upgrade to 350MHzBandwidth Upgrade options
MSO5000-BW1T2
100MHz upgrade to 200MHzBandwidth Upgrade options
MSO5000-BW1T3
100MHz upgrade to 350MHzBandwidth Upgrade options
MSO5000-BW2T3
200MHz upgrade to 350MHzBandwidth Upgrade options
CHANNEL UPGRADE
MSO5000-4CH
2 channels upgrade 4 channels
FUNCTIONAL OPTIONS
MSO5000-PWR
Built-in power analysis software
MSO5000-FLEX
Automotive serial bus triggering and analysis(FlexRay)
MSO5000-EMBD
Embedded serial bus triggering and analysis(I2C/SPI)
MSO5000-COMP
Computer serial bus triggering and analysis(RS232/UART)
MSO5000-BND
Bundle options
MSO5000-AWG
2CH 25MHz AWG
MSO5000-AUTO
Automotive serial bus triggering and analysis(CAN/LIN)
MSO5000-AUDIO
Audio serial bus triggering and analysis(I2S)
MSO5000-AERO
MIL-STD1553 bus trigger and analysis
MSO5000-2RL
200Mpts Record length option
ACCESSORIES
PLA2216
16-channel logic analyzer probe
MSO5000-RM
Rack mount kit
MSO5000-FPC
Front panel protective shell
CB-USBA-USBB-FF-150
USB Data line,150cm
CB-DB9-DB9-FF-150
RS232 Data line,2 Female,150cm
CB-BNC-BNC-MM-100
BNC Coaxial line,100cm
NFP-3
Near field probe,Frequency range: 30 MHz to 3 GHz
SOFTWARE
UPA-DS
Power analysis software
FIRMWARE DOWNLOAD
NAME
VERSION
RELEASE DATE
DOWNLOAD
00.01.03.00.03
2022-05-16
SOFTWARE DOWNLOAD
NAME
VERSION
RELEASE DATE
DOWNLOAD

Hotline

Send Email

Feedback

Services Center