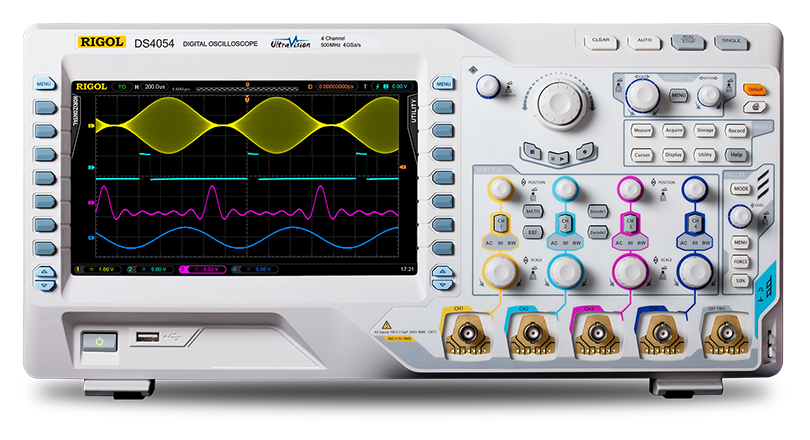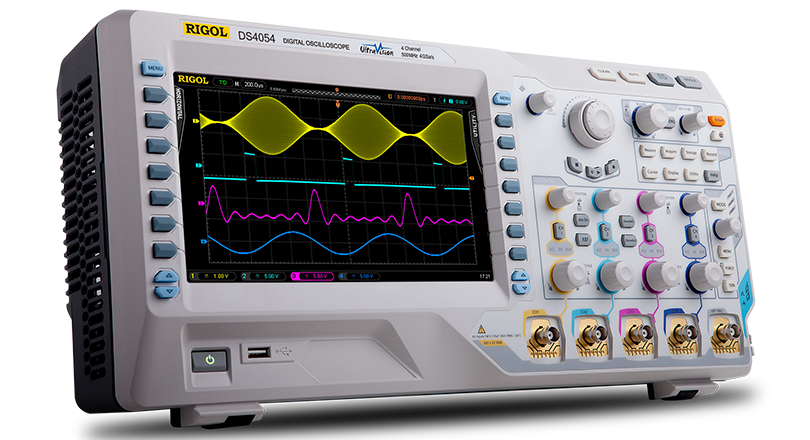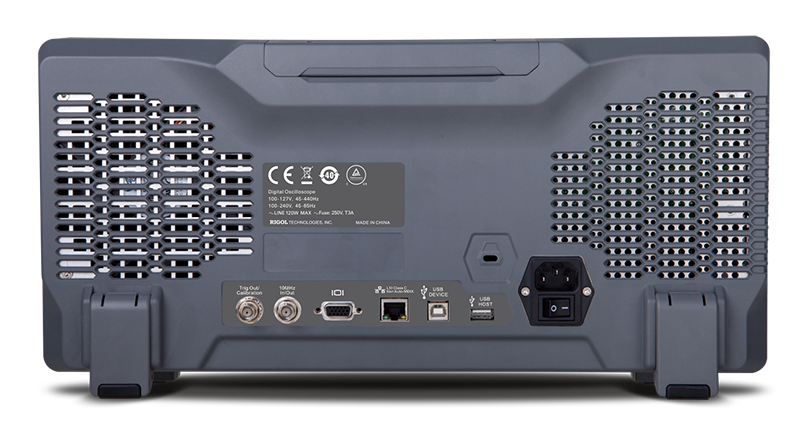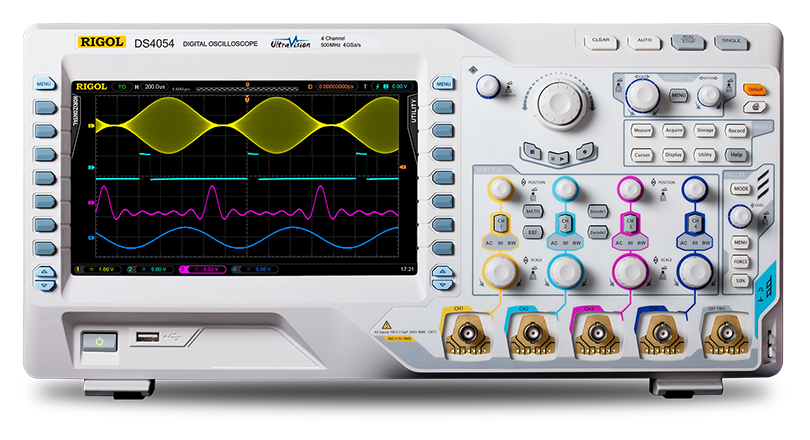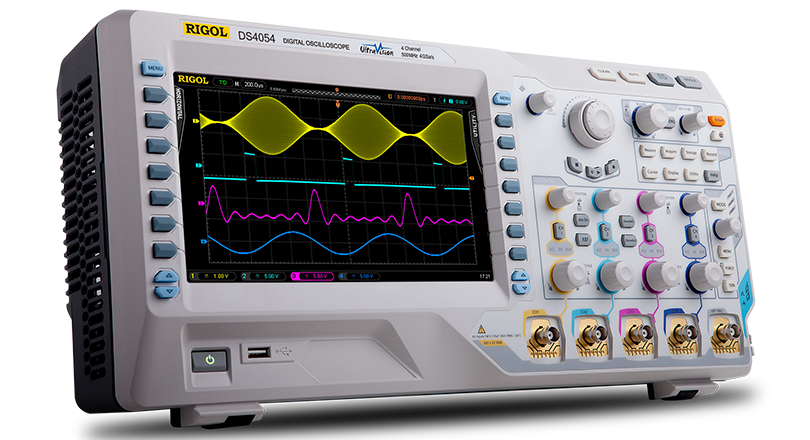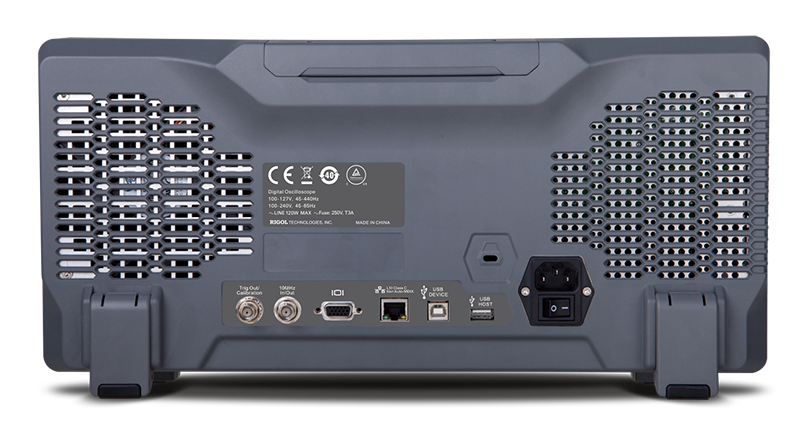 Digital Oscilloscope
DS4000E Series
The DS4000E series of digital oscilloscopes is a high-performance, economical general-purpose digital oscilloscope with a bandwidth of 100MHz to 200MHz, a sampling rate of up to 2GSa/s, and a 4-channel memory depth of up to 14Mpts. Designed for the design, debug, and test needs of the broadest range of mainstream digital oscilloscope markets, its ultra-high price/performance ratio reinvigorates the economical oscilloscope market and offers more options for low-cost test and measurement solutions.
60,000wfms/s
Waveform Capture Rate


4 Analog Channels
With 4 analog channels, makes it possible to measure multiple signals simultaneously.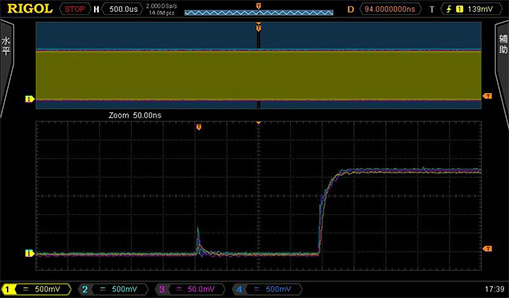 Up to 2GSa/s Max Sample Rate
Provides fine resolution and detail in high speed signals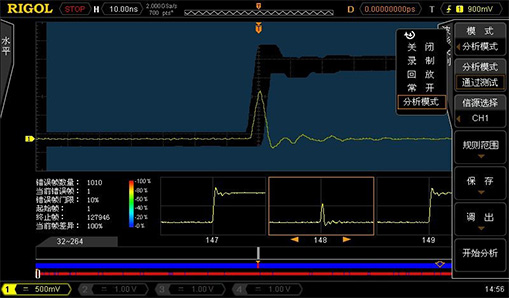 Waveform Record and Playback
Debug occasional and random glitches using our fast capture, playback, and onboard analysis capabilities.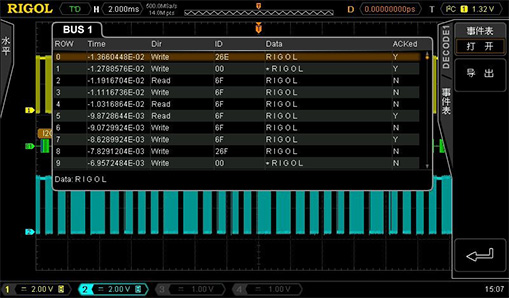 Serial bus triggering and decoding
Supports I2C, SPI, RS232/UART, CAN, LIN, FlexRay bus triggering and decoding as standard or optional offers.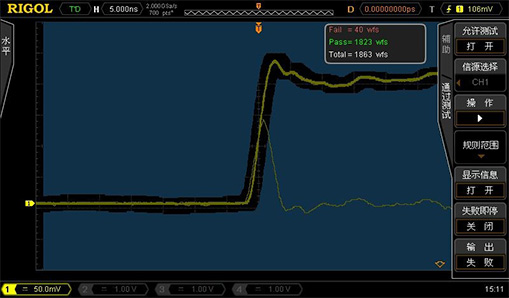 Standard waveform test template
The standard test template with Pass/Fail statistics, error stop and alarm functions, convenient for production line testing and long-term monitoring applications.
MODEL

BANDWIDTH

ANALOG CHANNELS

REAL-TIME SAMPLE RATE

MAX. MEMORY DEPTH

WAVEFORM CAPTURE RATE

DIGITAL CHANNELS

BUILT-IN SIGNAL SOURCE

PRICE

DS4014E

100MHz

4

2GSa/s

14Mpts

60,000wfms/s

-

-

DS4024E

200MHz

4

2GSa/s

14Mpts

60,000wfms/s

-

-
FIRMWARE DOWNLOAD
NAME
VERSION
RELEASE DATE
DOWNLOAD
00.02.03.02.00
2021-11-01
SOFTWARE DOWNLOAD
NAME
VERSION
RELEASE DATE
DOWNLOAD
FUNCTIONAL OPTIONS
SD-RS232-DS4000
RS232Decoding kit
SD-I2C/SPI-DS4000
I2CDecoding kit
SD-FlexRay-DS4000
FlexRayDecoding kit
SD-AUTO-DS4000
CANDecoding kit
BND-MSO/DS4000
MSO/DS4000 Option set
ACCESSORIES
USB-GPIB
USB-GPIB adapter


Hotline

Send Email

Feedback

Services Center